The Kitchen, the Bedroom & the Grave
Written by Donal O'Hagan
Directed by Richard Lavery
Accidental first staged The Kitchen, the Bedroom & the Grave as a rehearsed reading in 2010 and over the course of the next two years continued the script development for a full-scale production. In early 2012 we received a grant from the Joint Sectoral Dramaturgy Project, and with a team of creatively mischievous artists we set about exploring the themes of the play through film and projection techniques. The images below detail some of the work that took place during that week.
Up-and-coming journalist Dempsey loves his London life – but is suddenly shipped home to Belfast to make a documentary on the changing face of good ol' Norn Iron.
A Christmas visitor at best, Dempsey has his fingers crossed for a quick job and a leap up the career ladder. But his parents (Tom and Martha) and his oldest school buddy (Mark) have their own agendas for him, and soon Dempsey is forced out from behind his camera.
O'Hagan's stage debut is a multimedia exploration of homecoming that rips into ideas about family and identity, and asks how far can a person be the author of their own life. With a superb cast, starring Maggie Cronin best known for her role in the BBC's long-running daytime drama Doctors and Academy award winning short film The Shore; Cillian O'Sullivan, currently starring in 6Degrees; Noel Magee from BBC production Betrayal of Trust, and upcoming Lyric Theatre actor Jason McLaughlin.
FIRST PERFORMED: Baby Grand Studio, Belfast
25th February - 1st March 2014
Running Time: 1hr 30 min
DEBUT TOUR SCHEDULE
OMAGH Strule Arts Centre 5th March 2014
ARMAGH Marketplace Theatre 6th March 2014
DOWNPATRICK Down Arts Centre 7th March 2014
NEWTOWNABBEY Theatre at the Mill 8th March 2014
DERRY Playhouse Theatre 28th March 2014
Production funded by the Arts Council of Northern Ireland
Development funded by the Joint Sectoral Dramaturgy Project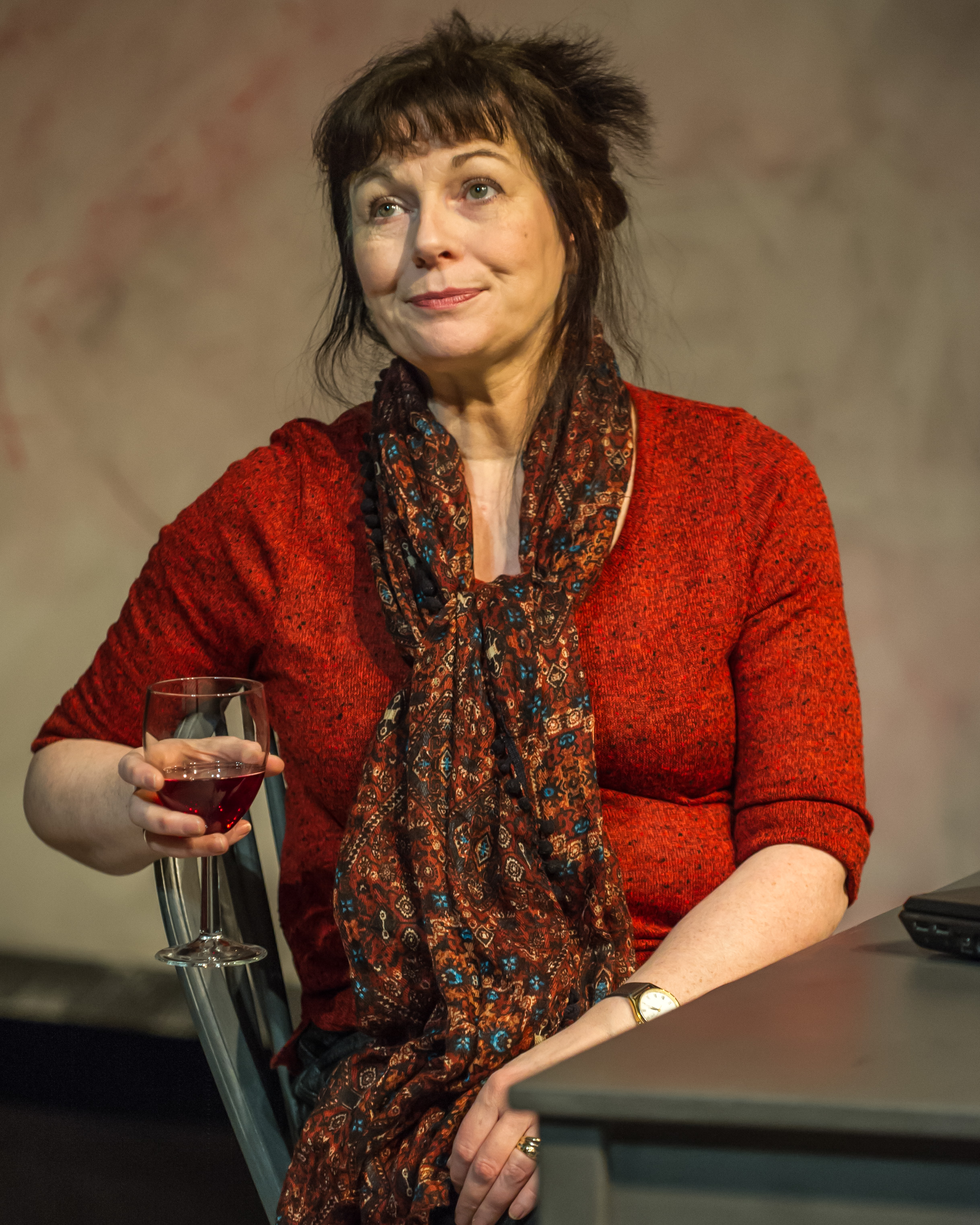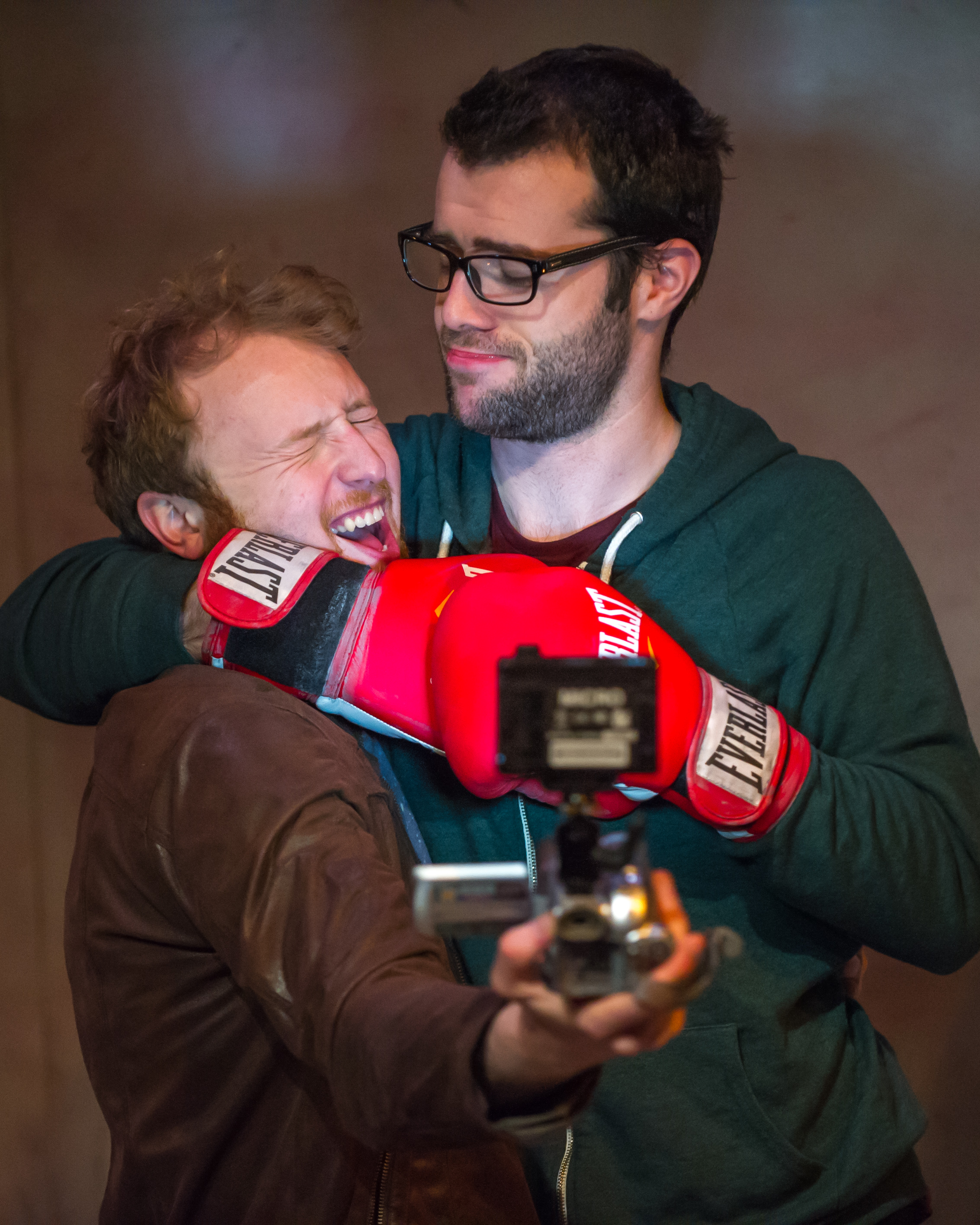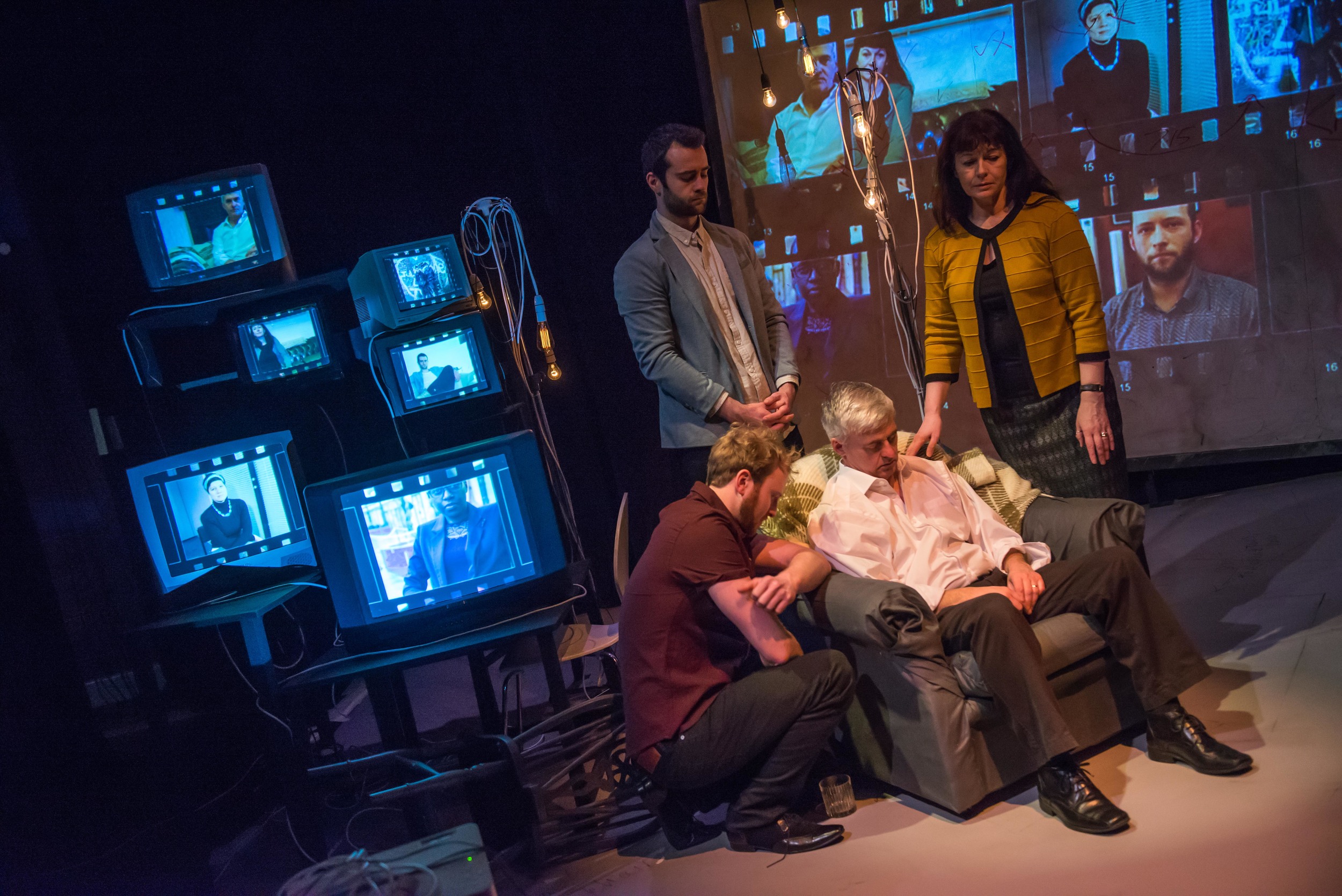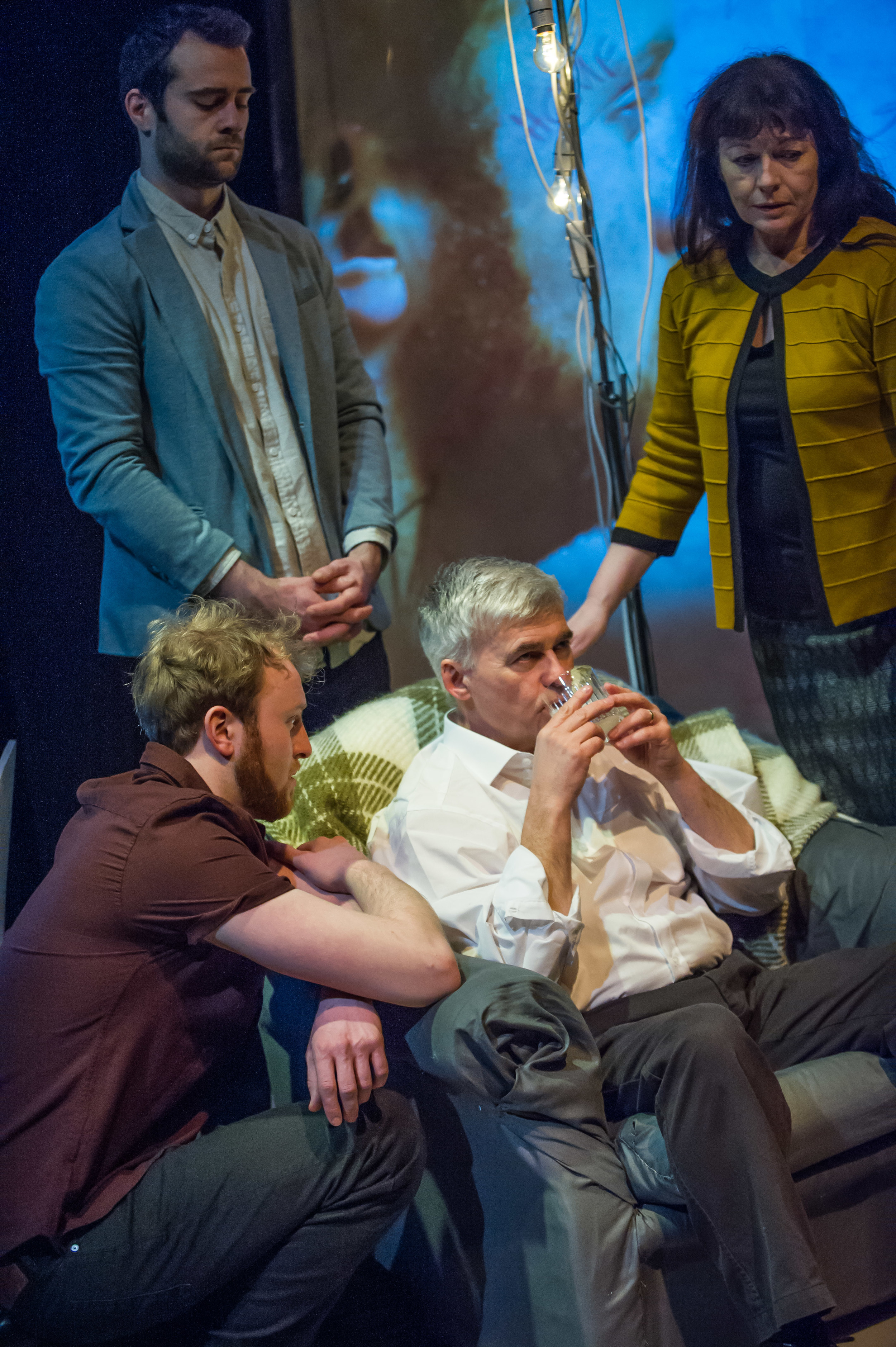 Maggie Cronin MARTHA
Maggie trained at Webber Douglas, London. She has a comprehensive CV in theatre and film to include: Mrs Thompson in Shooting For Socrates; Mary in the Oscar-winning The Shore (Directed by Terry George), while on stage she has performed in the West End, toured throughout Ireland and the UK, Europe, USA, and Pakistan. Maggie's TV roles include Doctors (BBC1) where from 2000 - 2004 she played Kate McGuire for over 600 episodes.
Jason McLaughlin DEMPSEY
Jason trained as part of the Lyric Drama Studio and has worked with great production companies such as The Lyric Theatre, Theatre of Pluck, Sumaire and Drunken Wolf Productions. Jason has starred in both classic productions like: Macbeth, and complex and challenging pieces like Terrorism, Family Fever, Adventure, Tipu Sultan, Little Sounds of Pain and Sick Thoughts Sofa Boy.

Noel Magee TOM
Noel came to Belfast in the late 1970s to work at the Lyric Players Theatre, appearing in works by Yeats, O'Casey, Gatti, Shakespeare, Griffiths, Beckett, Thompson, O'Neill and Miller. He has directed shows for the Lyric, including Observe the Sons of Ulster Marching Towards the Somme and Vanek. BBC productions include: Give my Head Peace, Breach of Trust, August Saturday and Line of Duty. Noel was commissioned by Aisling Ghéar to write and perform a one-man bi-lingual show, Seo, Robert.
Cillian O'Sullivan MARK
Cillian was born in Manhattan and now lives in Belfast. With an impressive CV in both film and theatre work, he is probably best know for playing one of the six lead characters in BBC NI's 6 Degrees. Cillian has starred in BBC, RTE, TG4 as well as with independent productions, such as, Causeway Productions, Rubicon Films and Circuit 21, with: Calling All Angels, Uncle Bill's Barrel, Empire State, The Running Mate. His theatre repertoire includes such titles as: All That Promise, Salome, and Someone Who Will Watch Over Me.
Angela Kiire ALESHA
Shannon Yee KATHERINE
Conor Maguire DERMOTT
Megan Armitage CLARE
Syd Ralph EILEEN
Pat Mooney JOHN
Matthew Faris FRANK
Corrie Carr CAOIMHE
Niamh Mc Laughlin BRONAGH
Domhnall Herdman TOBY
Conor Doran JAMES
Creative Team
Writer Donal O'Hagan
Donal was Born in Belfast but has lived in Dublin, Drogheda and Downpatrick. He studied in London and Canada and has worked as a teacher in London, Paris and Northern Ireland. Recently Donal has focused upon drama as the suitable medium for the themes he most wishes to explore. Currently, Donal lives with his very supportive wife and child in the beautiful town land of Saul, Co Down.
Director Richard Lavery
Richard is the artistic director and a co-founder of Accidental Theatre. He trained as a director in London with an MFA in Theatre Directing from Birkbeck College, and subsequently worked at the Citizens Theatre in Glasgow. He returned to Belfast to focus on developing new writing that bridges the gap between the UK and European styles of theatre. Directing credits include: DEATH (on a shoestring) (Dave Kinghan), Limbo (Declan Feenan), The Writers' Room (Michael Shannon), Confession (Darran McCann), and Happy as Larry (Dave Kinghan).
BBC Performing Arts Dramaturg Fellow Emily DeDakis
Born in the U.S.A, Emily joined Accidental in 2009 and in 2013 Emily was awarded a fellowship from the BBC Performing Arts Fund to train as a dramaturg with the company exclusively. A freelance editor and writing tutor, Emily has facilitated arts projects with a diverse range of people - school students, ex-prisoners, refugees, and local writers' groups. She has a PhD in creative writing from Queen's University Belfast and taught on their undergraduate programme.
Film Maker Conan McIvor
Belfast-based filmmaker and video artist Conan McIvor's diverse practice spans from experimental film and video art to 'moving image' design for installation, theatre and performance. His work has been exhibited internationally in Trondheim, Sarajevo and Paris. Recently he was the lead artist for the OU's public art commission Luminous, Curious, Journey. Conan was also the winner of the Bill Miskelly Postgraduate Award from NI Screen in 2007, and Visual Artists Ireland and Digital Arts Studio Residency Award 2013.
Set & Costume Designer Rachel Szmukler
Rachel attended the Motley Theatre Design Course in London, after first studying Fine Art at the Glasgow School of Art and working as a practicing artist in Glasgow. Productions include set and costumes for Noye's Fludde (Blackheath Halls), Semele and Orfeo (Hampstead Garden Opera), Limbo (Citizens, Glasgow), Oklahoma! (A&O at Opera Holland Park), set for La Rondine (Go Opera), and costumes for FOG and Blue Surge (Finborough Theatre).
Sound Designer Martin Byrne
Martin graduated from QUB in 2009 with a first in Music Technology (BSc). In 2011, Martin completed the ambitious Song A Day For A Year project, where he wrote and recorded 365 original pieces of music in one year. Martin received the ACES award from the NI Arts Council to fund his Song A Week For A Year project in 2012 and he has composed for UTV and co-produced music for the PSNI. He currently works for the sound-design and music production company Warp & Woof.
Lighting Designer Sarah McColgan
Sarah graduated from the Royal Academy of Dramatic Art, London, in 2011, and has a BA in Theatre Studies from UCC, 2009. Recent designs include: Hey, Presto (2013-2014), Bringing Down the Moon (2012-2013) for Peaceful Lion Productions, and Man to Man at Mercury, Colchester. She co-lit, with Jason Taylor, the world premiere of John Godber's play Jack Steele and Family at the Crucible, Sheffield, 2013. Sarah also lit Pagliacci at the Everyman Cork 2012, Winner of Irish Times Irish Theatre Award (Best Opera Production).
Marketing Manager Elizabeth Meehan
Elizabeth has a PhD in Sociology from QUB and currently works for Accidental Theatre in marketing & communications. She also supports a number of agencies with her consultancy coffeenosugar, helping businesses achieve marketing with integrity. In 2012 she received a grant from the Arts Council of NI to develop her first novel. This year she was awarded a writing residency in Can Serrat in Barcelona, where she will work upon Unchanging Dolls, a novel exploring the aggressive sexualisation of women in modern society.
Production Manager Lisa Cochrane
Lisa graduated from QUB in 2009, and subsequently graduated from Guildford School of Acting with a Diploma in Professional Production Skills. Lisa's recent credits include: DSM Peter Pan, (UKProductions) Blackpool Grand; ASM Legally Blonde and Twang!! (GSA) Ivy Arts Centre; SM on Alice in Wonderland, (Iris Theatre) Covent Garden; DSM The 8th Continent, (East15) Tristan Bates Theatre London; ASM Macbeth, (GSC) Holy Trinity Church.
Stage Manager Graham Ray
Over the past thirty years, Graham has worked exclusively in theatre, and has played most of the playhouses in the United Kingdom. Graham initially trained as an actor at the Webber Douglas Academy of Dramatic Art in London, but went into Company and Stage Management. He has toured with End of the Rainbow, The Cemetery Club, The Reduced Shakespeare Company, Scottish Opera, The Buddy Holly Story, The Rat Pack Live From Las Vegas, and worked with Jackie Mason in London's West End.
Deputy Stage Manager Jo Steele
Jo studied Technical Theatre and Stage Management at RADA. She has worked with NI Opera, the Grand Opera House and has just finished working on Hatch, The MAC's Christmas show. Jo was part of the Stage Management team on Accidental's Fast and Loose project in 2012.
Development
Accidental first encountered The Kitchen, the Bedroom and the Grave when playwright Donal O'Hagan submitted it for one of our early rehearsed reading series' in 2010. A standout script, Donal worked with a small team of actors and a director to refine the early draft for the rehearsed reading. An incredibly helpful stage in the play's development, it was the first time the play got feedback from an audience.
After the reading we continued to explore the play and in particular the multi-media aspects of interweaving documentary footage with live action. Early in 2012 we were very lucky to receive a grant from the Joint Sectoral Dramaturgy Project to investigate just that. We set up a creative development week with a core group of creatives, many of whom joined us for the final production, researching the different staging options for integrating projection that was in the script. In particular we wanted to find ways in which the film material could advance the story of the play naturally or in other perpendicular ways. Through exploring the different staging options available in the play we could determine the impact of projection as an extra story element, not unlike using sound and lighting to further the play's narrative. At the same time we could begin to understand the nature of bringing these two medias together.
Afterwards we had a lot of work to do to integrate the new ideas from the creative development into a new working draft. Over the course of the next few years, together with Donal, we reworked the whole play. In particular the main plot arcs of the play were knocked down and rebuilt. Characters were reimagined and a others gently let go.
All in it took four years to develop The Kitchen, the Bedroom and the Grave from its initial drafts, to the final stage version. It was the first major development that Accidental undertook and a particularly rewarding one.