GORDON OSRÀM'S FUNERAL
Developed by Dave Kinghan & Accidental Theatre
Directed by Richard Lavery
Accidental's Spring 2016 show, GORDON OSRÀM'S FUNERAL, is a daring, immersive play developed by Accidental from an original script by Dave Kinghan. Audiences will find themselves in a gallery tracing the path of the fictitious Gordon Osràm's life and work, featuring videos, photographs, interventions and interactive exhibits. As the night unfolds, the performance explodes into life and Osràm's darker motives build to a fever pitch, and a personal question faces everyone present: What memory of ourselves do we wish to leave behind?
Gordon Osràm was an internationally-renowned performance artist whose career spanned almost three decades. Spending the last years out of the spotlight, the reclusive Osràm has now crafted his own "funeral" - an exhibition celebrating his career and culminating in an original performance piece, one last great work of art.
Join us and raise a toast to the artist. Leave your own mark and confront your inner motives whilst exploring the sights, sounds and events of Osràm's final hurrah. (Mourning dress optional.)
Belfast
14 - 26 March 2016
Riddell's Warehouse
Dublin
13 - 16 April 2016
The Complex
Armagh
20 & 21 April 2016
Shambles Yard
Derry
23 April 2016
The Playhouse
Colette Lennon
as Clare Black
Megan Armitage
as Jessica Young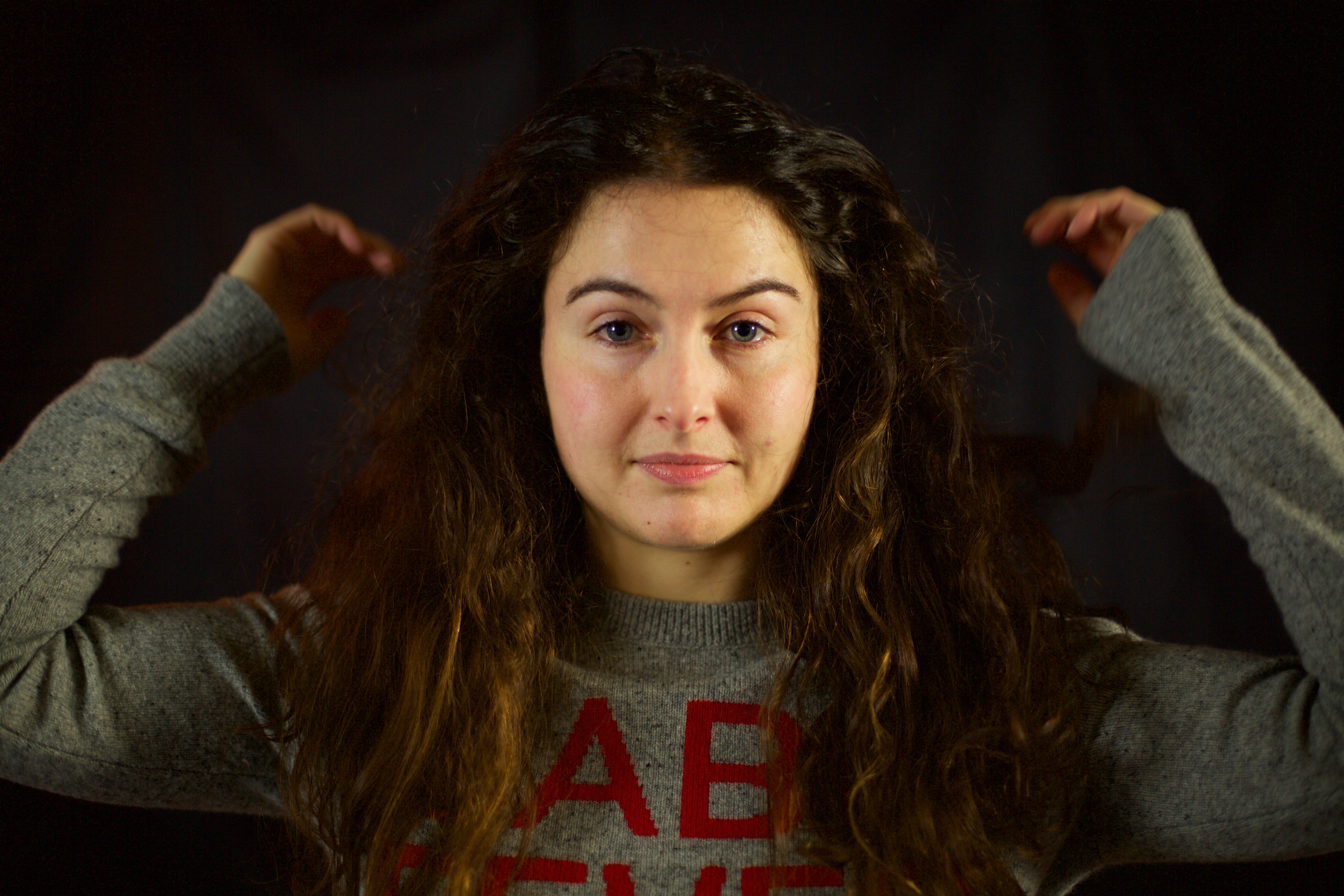 Vicky Blades
as Juliette O'Hagan
Brian Hutton
as Gordon Osràm
Director Richard Lavery
Writer Dave Kinghan
Dramaturg Emily DeDakis
Designer Katie Davenport
Composer Martin Byrne
Marketing Manager Elizabeth Meehan
Stage Manager Elaine Barnes
Deputy Stage Manager Teresa Hill
Assistant Stage Manager Noleen Stevenson
Technician Eddie Robinson
INTERVENTION
The production started life as INTERVENTION, an early development version, staged in June 2012 as part of the Pick 'n' Mix Festival.
Two performance artists are thrown into a cell after disrupting a rival's final performance. As they blame each other for their stunt going wrong, paranoia sets in and they begin to question each other's motives for staging the attack. But everything is not as it seems and they slowly become aware that they have a further role to play in their rival's last great work. Who will have the last word – and does anyone out there care?
An initial development version was first performed at Pick 'n' Mix 2012 called 'Intervention'
Saturday 9th & Sunday 10th June 2012
Upstairs Studio at the MAC, Belfast
Development Images
Development Creatives and Production Team
Writer Dave Kinghan
Director Richard Lavery
Sound Design Martin Byrne
Film Will McConnell
Dramaturg Emily DeDakis
Stage Manager Teresa Hill
Marketing Elizabeth Meehan
Projection Technician Jacqueline O'Hagan