The Kitchen, the Bedroom and the Grave Script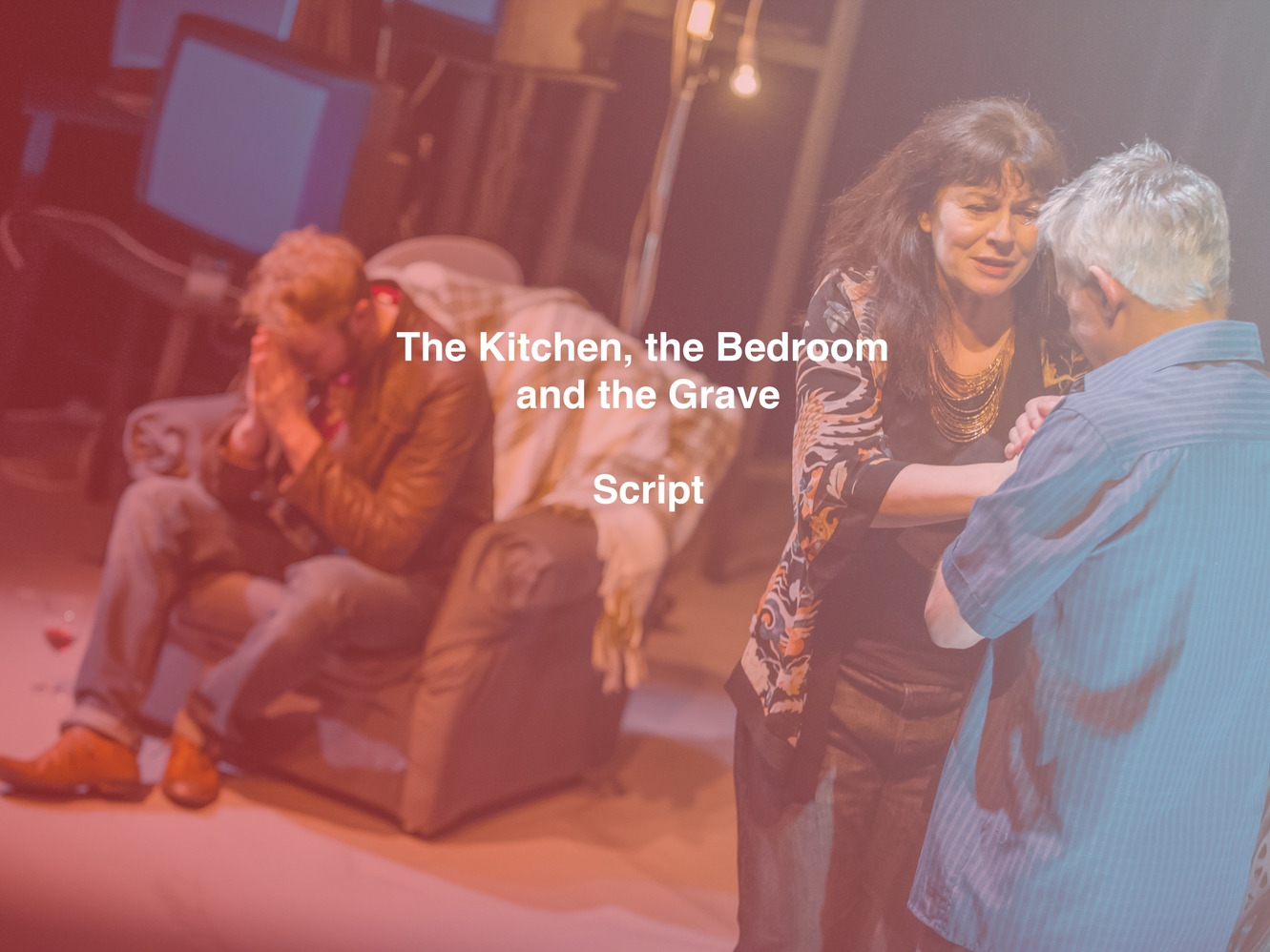 The Kitchen, the Bedroom and the Grave Script
This is the final production script of Accidental's The Kitchen, the Bedroom and the Grave. Written by Donal O'Hagan and developed by Accidental throughout 2013/14. A beautiful play that follows the stories of Dempsey, a young journalist, and his father Tom as Dempsey explores the changing Northern Ireland and Tom battles a terminal illness.
Script is in eBook format, compatible with: iBooks, Kindle and other eBook Readers
If you have trouble with your order please email info@accidentaltheatre.co.uk.
About the show
Up-and-coming journalist Dempsey loves his London life – but is suddenly shipped home to Belfast to make a documentary on the changing face of good ol' Norn Iron.
A Christmas visitor at best, Dempsey has his fingers crossed for a quick job and a leap up the career ladder. But his parents (Tom and Martha) and his oldest school buddy (Mark) have their own agendas for him, and soon Dempsey is forced out from behind his camera.
O'Hagan's stage debut is a multimedia exploration of homecoming that rips into ideas about family and identity, and asks how far can a person be the author of their own life. With a superb cast, starring Maggie Cronin, Cillian O'Sullivan, Noel Magee and Jason McLaughlin.