Accidental is smack bang in the middle of Shaftesbury Square, between several different bus routes, near two train stations and very close to town. Ideal for a visit, conferences, meetings, private parties, shows or rehearsals.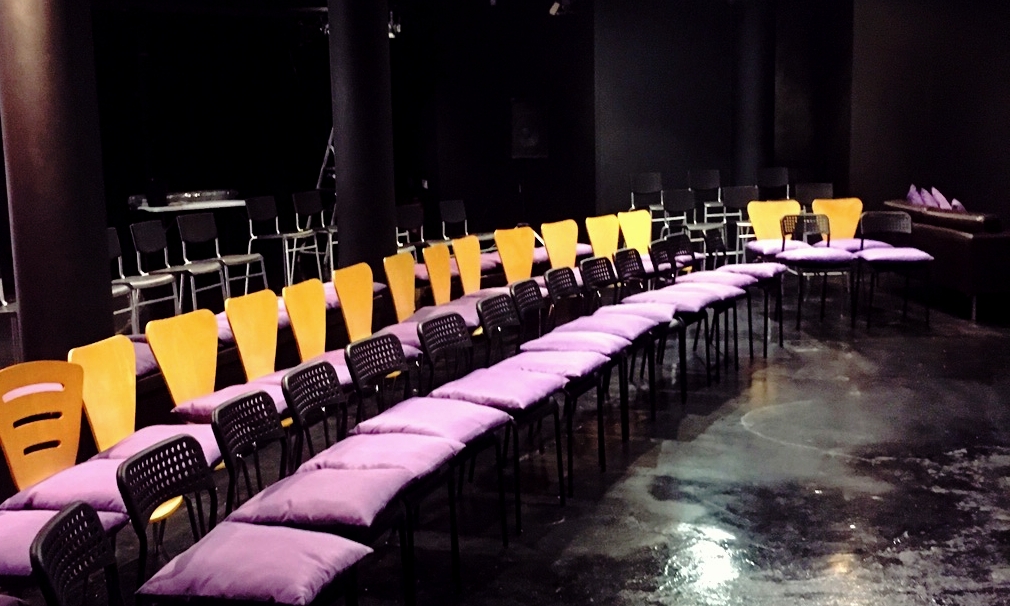 THE THEATRE is on the ground floor of the building and is a simple black box studio with seating for up to 100 people. We made the theatre out of the old banking hall of the former Northern Bank!
THE BOOK BAR is on the first floor (sorry, no lift access) and is our fundraising bar that helps us support the theatre. All drinks are free if you purchase a book! This floor also houses the resident company offices.
THE REHEARSAL ROOM is on the second floor (sorry, still no lift access) and houses rehearsals, meetings, development work and is even available for private functions.
It is the second largest space in the building. It features large windows facing onto Shaftesbury Square and a waxed wooden floor. It is a curved room, that is highly flexible and has been used for rehearsals, meetings, rehearsed readings and more.
There are also toilets & a kitchen on the same level.
FEATURES
Size 15m long, 4-7m wide & 2.7m high
Windows 6 large windows - single glazed
Entrances Two doors into the room
Plugs Multiple plug points throughout the room
Ceiling Standard suspended ceiling with fluorescent lights Seating Chairs for 20 (additional seating can be added)